ASO MILL Blog
DIY Bathroom #4 DIYでバスルーム FINISHED!
2021-03-04
by
David
やっとバスルームの作成が終わりました! 完成の写真を見せましょうか。。。
My $2000 DIY bathroom project is finally finished, and came in pretty much on budget! Let's take a look...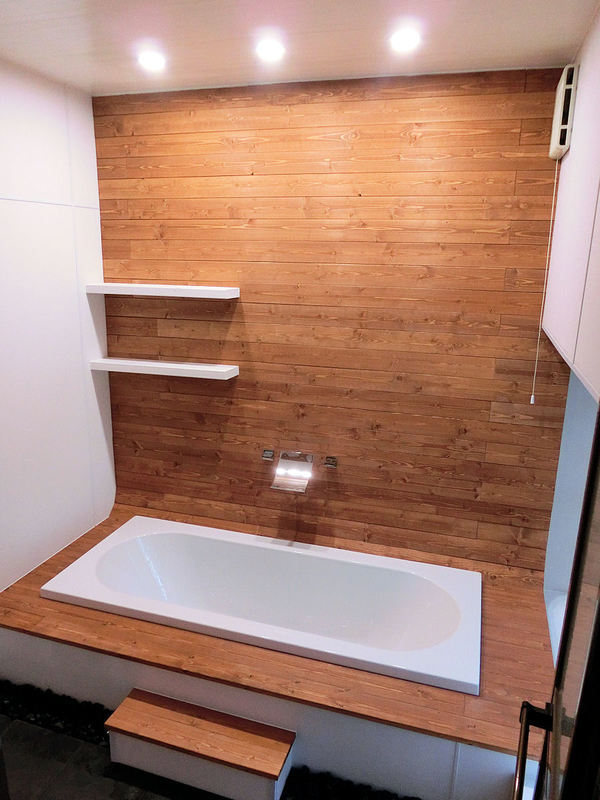 ▲ イギリスから来たバスタブとユニークな蛇口はよく合いますね!棚に何を置こうかなぁ。。。
小さいステップの周りに黒い小石をアクセントで入れました。
I think it really was worth getting this bathtub shipped from the UK via Ebay, as it completely transforms the bathroom into something special. The curved wooden back wall and ultra-modern waterfall taps looks fabulous together!
The little step up to the bathtub isn't strictly necessary, but it looks good surrounded by the black pebbles at the edge of the floor.


▲ 反対側のシャワーも素敵!壁と天井の木材部分がアピールポイントです。
Opposite the bathtub we have this unique shower area, with a mirrored version of the curved wooden wall extending up onto the ceiling.


▲ そして、LEDの照明をムードライトにも使えます!
暖かいRED.....
You can have some fun with the lighting controls, which look especially good in a hot steamy bathroom!
Here's a pic of the bathroom in energising red...


▲ ....さわやかな BLUE...
... cool blue....


▲ フレッシュなGREENも!
... and finally fresh green!
I love it!!!!!
0 Comments :
---
Write a comment :